PREMIUM QUALITY | AFFORDABLE | MADE IN INDIA
Don't waste your hard earned money on expensive brands
BRAND BACKED BY SCIENCE

Our products are a result of 25 years of extensive research and development

AFFORDABLE

Our products are safe for your aquarium as well as for your wallets

SUPPORT

We provide free consultation for any one who has a problem with their aquariums.

MADE IN INDIA

Made by INDIANS for INDIA
Our Segments
Premium Products

High concentration premium products. Formulated for rich and quick growth.

Optimised Products

Economical and budget friendly. Formulated for optimum growth.

Can i use a combination of A1 and A3 products?

Yes, Absolutely!!!

You can choose any combination of products between A1 and A3. If you have any questions, please contact us.
Our customer support is not an empty promise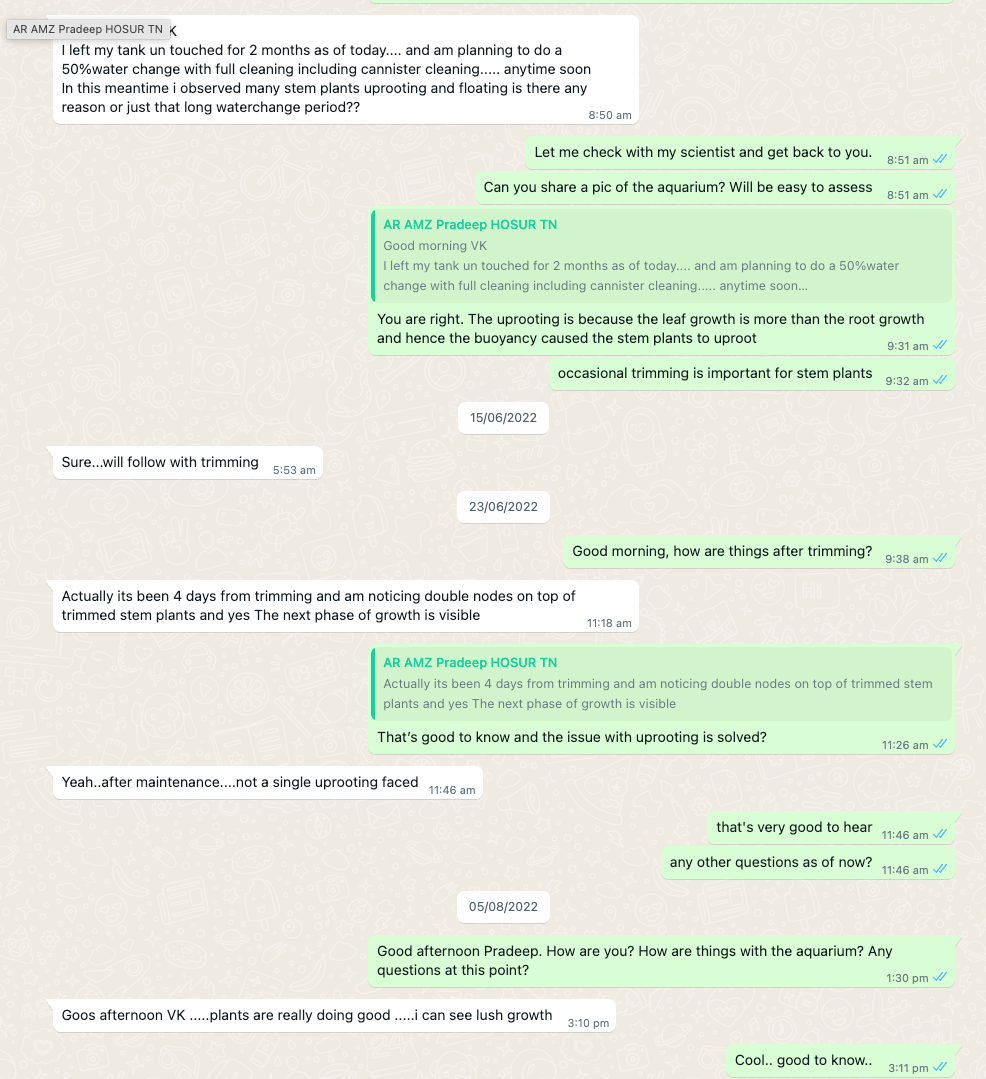 Problem: Uprooting of stem plants
Every aquarium is a separate environment in itself. Each problem is unique and our solutions are based on vast experience of our scientists team.
It's important that the stem plants are trimmed at regular intervals, to avoid uprooting. Otherwise the upward force of water will uproot the stem plants. After trimming the plants, the problem was resolved.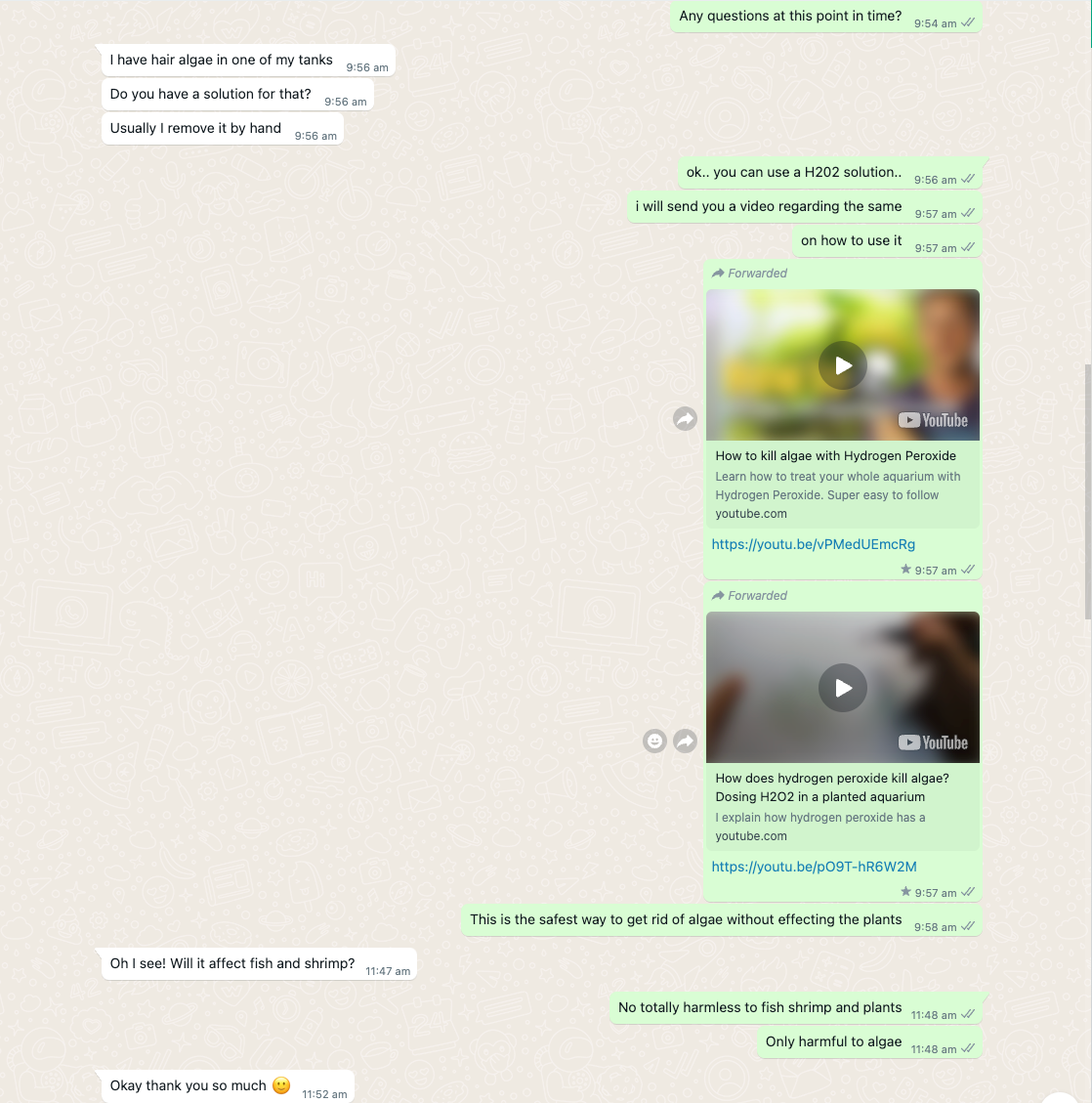 Problem: Hair Algae
Algae is the basic form of plant life. So, avoiding algae is not quite possible in an aquarium. But there are lot of ways to control the growth of algae.
H202 treatment is the best and cost effective way against Hair Algae. Hydrogen is harmful for Algae, but not for plants. When H202 is added to water, it breaks into Hydrogen and Oxygen. While Hydrogen acts on Algae, Oxygen leaves the water through gaseous exchange.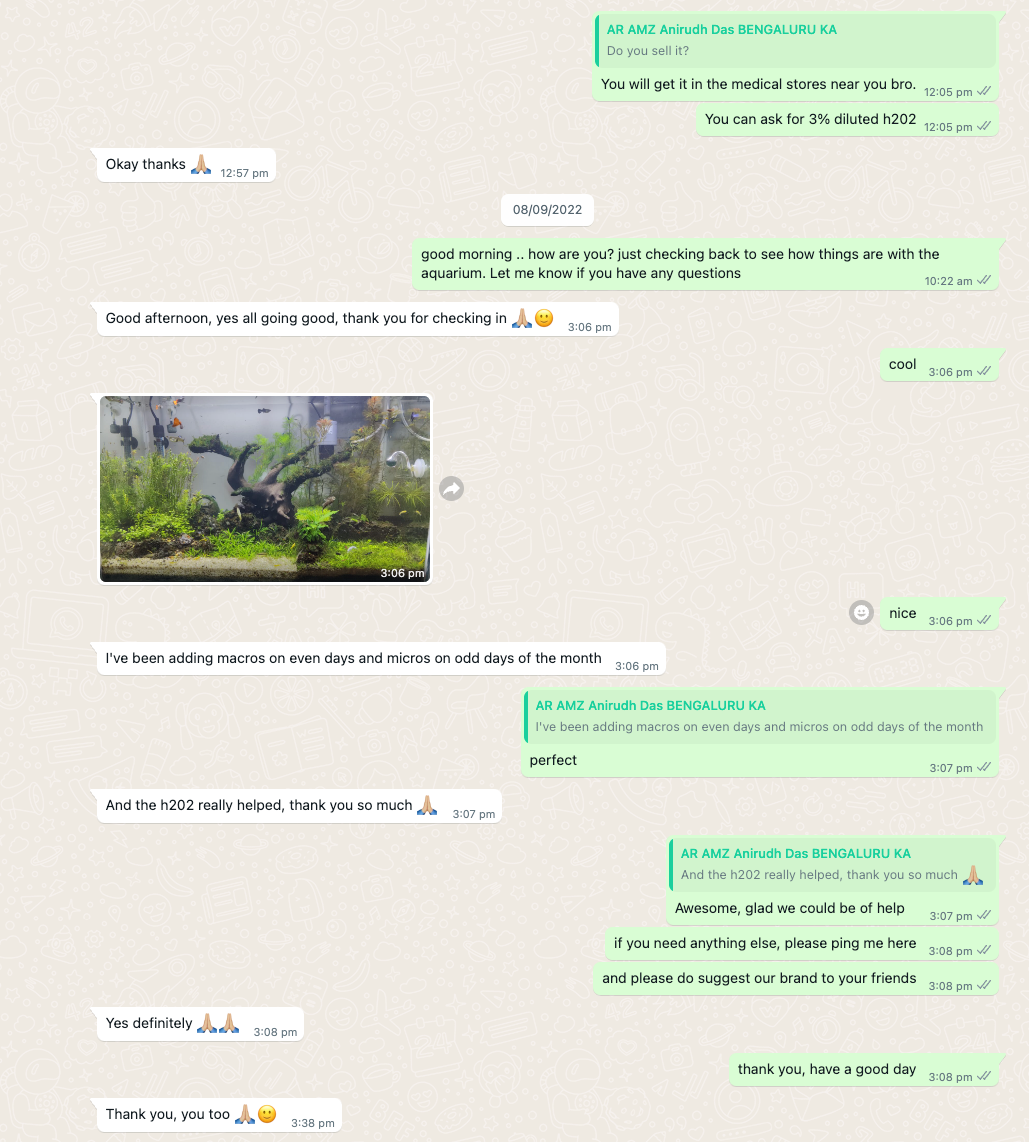 Other forms of chemical solutions are also available like Glutaraldehyde (used in products like Seachem Flourish Excel). But these chemicals effect the plants along with Algae, and are quite expensive.
We suggest solutions that are budget friendly and easy to apply, like the 3% diluted H202 solution commonly available in medical stores. We provide video references if possible to make it easier for our customers to understand the process.